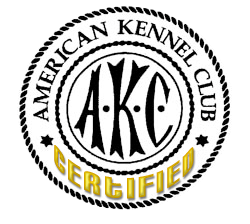 WELCOME TO OUR BULLMASTIFF SHOWCASE
We raise AKC registered Bull Mastiffs and are totally impressed by these massive but gentle dogs and you will be too. Our bullmastiff puppies and dogs are part of our family and live with us at our home. We are a christian family with a limited amount of puppies each year. So no puppy mill over here! We dont sell puppies, we place new family members into loving families & homes. We just ask for you to show them plenty of love & affection when you welcome them into your home.

Our Bullmastiff Dog & Puppy Budddies are:
American Kennel Club Certified Pedigrees
Vaccination Records & Health Certificates
Family Bred & Raised
From CHAMPION BLOODLINES
Healthy puppy guarantee
EQUIPPED with Smart Identification MicroChips
Top Breed Bull Mastiff Puppies
Bullmastiff Breed Origin
The Bullmastiff originated in England around 1910, the foundation breeding is 60% Mastiff and 40% Old English Bulldog.
Bullmastiff Size, Speed & Appearance
Because they're not as large as the very largest breeds such as the English Mastiff, they are more agile, their gait free, smooth and powerful. They move in a straight line, and there is no twisting in or out at the joints. Though muscular, they are not so large as to be cumbersome. Their short, dense coats offer good weather protection. This breed has a handsome and powerful appearance, along with surprising speed, coupled with incredible strength and endurance.
Personality, Protection & Living With Their Owners
The personality traits of the Bullmastiffs are courage, loyalty, calmness and endearing attachment to those they know. They have a very strong protective instinct and will defend their people against perceived threats. Generally, they do not attack to protect, but, instead, will knock the intruder over or simply stand in front of the stranger/intruder and refuse to let them (him) pass. Bullmastiffs become intensely attached to their families and do best when they live idoors. Early socialization is a must as they bond with the families that they join. They love children and are very patient with them. Parental supervision should be maintained though since these dogs are so big that they can easily cause accidental injuries while playing with them. They possess a fearless and confident yet docile temperament. This keen and alert Bullmastiff breed combines the reliability, intelligence and willingness to please required in a dependable family companion and protector.